What actually happened with SJ182
Recently we all have heard news regarding a plane named SJ182. Let us introduce you to that plane, Sriwijaya Air Flight 182 or SJ182 was a domestic passenger flight that was scheduled from Jakarta, Indonesia to Pontianak, Indonesia on 9th January 2021. However the flight never reached the destination. The plane was carrying 62 people including 50 passengers and 12 crew members, and none of them stepped on the Pontianak airport.
The plane took off smoothly and was going well. Until, the mystery happened and the flight diapered form the radar. The officials believe that this all happened four minutes after the plane took off. The plane was at the height of 10,000 feet above the Java Sea, when the connections were lost. Once the connection was lost, the members in the control tower tried their best to revive the connection. They tried it several times.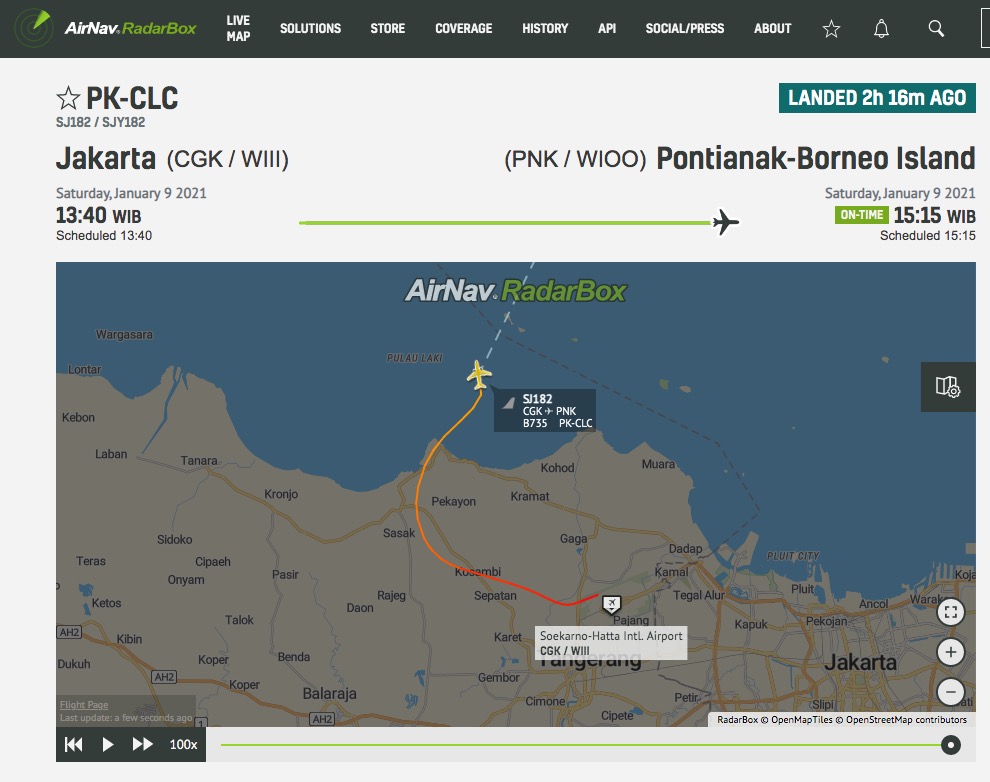 After all the efforts went in the vain, the news was announced on many national and international news channels people all over the world started praying for the safety of the plane. The family members of the passengers were worried too.
Some people thought that the plane lost its way, while some others believe that there may be some technical fault. The search for the plane continued for some time, and then the saddest news was announced.
The Indonesian sea men said that they have found some parts in the sea and they think that the parts belong to SJ182. Indonesian coast took over the matter shortly, and divers were sent into the Java sea to hunt for the parts of the plane.
When the divers came out of the sea, all the hopes vanished and sadness took over the whole world. As they confirmed that the SJ182 had crashed into the Java sea and no one survived. The parts were found 75 feet deep in the java sea.
The cloth pieces, body parts, plane pieces, and other things were collected from the sea. For further assistance two crisis centers were made where the family members of the deceased can find out more information.
Shortly after the sad news, many posts were circulating on the social media in which the passengers were seen waving goodbye to their family, not knowing that this will be the last goodbye. One such picture was of a mother with her children waving happily in the airport, on seeing that picture the whole world cried.
Indonesian president and other official figures offered their condolences with the families of the victims. Politicians from other countries also shared grief with Indonesia.
Many days have passed and still the mourners have not received the bodies of their loved ones. Also the real reason behind the crash is still not known. Well we pray, may they all rest in peace, and never such an incident happens again.