Salads that will help you in dieting
As we all know that these days 15 out of 25 people are dieting. The trend of dieting has increased a lot, this is because the people have become more aware of health problems and now they want to stay away from all the problems that are caused mainly by weight issues and obesity. As it is believed that the food that helps in dieting is boring and not tasty at all. No matter how determined one is if the tasty dishes come in front of the person he will not resist eating it. To help such people, this article provides some of the tasty salads that you can try during your diet, and these yummy salads will attract people towards diet too. So, let's start:
Fruit Salad
Fruit Salad is the common yet the tastiest and healthiest salad to try when on diet. Fruit Salad is extremely easy to make. You just need to cut all the fruits you have at home in a bowl, add some honey, and black pepper in it and your salad is ready, By the help of this salad you will get all the nutrients without getting any fats. As we all know that fruits are highly advised by doctors and consuming this during a diet is advised by the fitness experts, so we can say that the fruit salad is one of the miraculous dishes to eat when on diet.
Chicken and Avocado Salad
Chicken Avocado Salad too is the yummiest salad. The aroma of the salad will attract the people towards this salad, and you will have to hide your diet food from your friend's too. For this salad you just need to boil or grill your chicken piece as you like best. Cut Avocado in small pieces and shred the chicken into small pieces, now mix it with the sauce you like the best, and you all set to enjoy the yummiest salad without getting any carbs.
Chicken Sandwich Salad
Chicken Sandwich is on the top among the list of most loved foods. People who are on diet always miss this yummy snack. So we have good news for such people, you can even enjoy it during diet. Take some bran bread, use it as the base of salad, now spread the lettuce leaves on top of the bran bread. Next shred the boiled chicken and spread it over the lettuce leaf. Add as many vegetables you want. This salad tastes approximately like the Chicken Sandwich, but without any carbs and fats.
Chicken Spinach Salad
Spinach is the most helpful food item to eat during a diet. Spinach is full of nutrients and helps one to get all the essential nutrients while dieting. As spinach alone tastes horrible make sure to mix it with some yummy item like chicken. You can use boiled or grilled chicken. Add salt, black pepper, sauces, ginger, and garlic to make your Spinach salad taste heavenly. You can also use cottage cheese in your salad, if you want to.
Vegetable Salads
This too is the most common salad that is consumed during dieting. Vegetables are full of nutrients and give one enough energy to survive for the day. This salad also is extremely easy to make; you just need to chop all the vegetables you like and add other spices and cheese (if you want to) and you are ready to have your diet salad. If you are short on time and are hungry make sure to try this salad. Even the kids who don't like veggies fell in love with salad and are demanding more.
Chicken Greek Salad
Next is the Chicken Greek Salad. Use boiled, grilled, or cooked chicken and mix it with Greek yogurt and other vegetables and you are ready to eat the yummiest salad. By having this salad you will not feel as if you are dieting. Many people are seeing lying that they are on diet just to eat this yummy salad. This salad too is fat free, you can eat it during diet to give a treat to your taste buds. Just try this salad once and you will fall in love with it shortly.
Egg Salad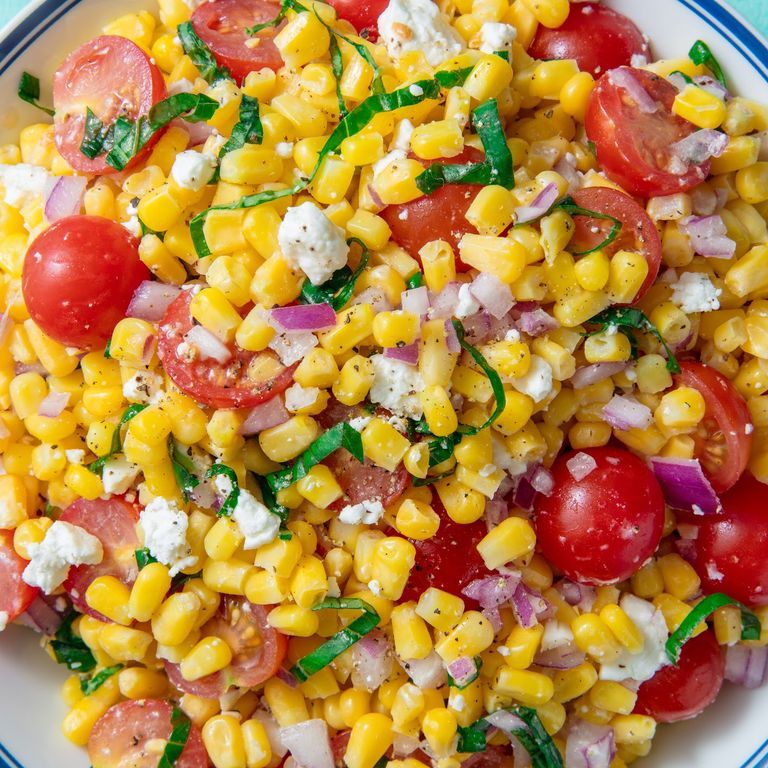 Who doesn't like eggs? Eggs are also among the most popular food items consumed during diet. If you are on diet and are missing eggs make sure to try this salad out. You can use scrambled or boiled eggs, mix them with vegetables, sauces, and any other thing, and can enjoy the yummiest salad for breakfast while dieting.
Egg and Chicken Salad
Take some boiled eggs, and some chicken pieces mix them together along with sauces, spices etc, and your yummy chicken egg salad is ready. It is one of the easiest salad recipes to try. Make sure to try it at least once while dieting.
Macaroni with a twist Salad
Last on the list of salads that will help you in dieting include the macaroni with a twist salad. Boil some macaroni, cut some vegetables in a bowl, add some shredded chicken pieces, and sauces to the bowl and you are ready to enjoy the yummiest salad. You can also use cheese to dress the salad. So if you are on diet and are missing mac and cheese or other pastas, try this salad out to give satisfaction to your cravings.