People who passed away while making world records
Every individual on the planet wants to succeed in life. People try their best to fulfill their dreams. Some people with the help of their efforts and struggles achieve success, while some succeed just with the help of their luck. We have seen many cases in which an individual gets famous because he or she can break or set a new world record. It is not a piece of cake to set or break any world record, however, some people think that it is an easy task to try their luck in breaking a world record. In this article, we will tell you about some of the records that took the lives of adventurous people. So let's start:
1. Sailendro Nath Roy
Sailendro Nath Roy was an Indian stuntman. He was an adventurous person, who loves to go on strange adventures. He also was a very strong guy. Also, his hair too was long and strong. One day he thought of making a record, by using his hair as the wire of a zip line. He decided to cover the distance from one end of the river to another, by using his hair as the zip line. When he reached the middle of the zip line, he suffered a cardiac arrest and passed away on the spot. The body was all juggled up in the wires. The audience went into shock after seeing the accident. To date the reason behind the arrest is unknown.
2. Haris Suleman
Haris Suleman was a Pakistani young boy living in America. He decided to travel the whole world on a plane in the shortest period i.e. in only 30 days. By doing so, he aims to promote education. The average distance he aimed to cover was 42,000 KM. On 19 June 2014, Haris Suleman along with his father set off on a journey. They had covered most of the distance, but then, unfortunately, the plane crashed and they both died. The reason behind the crash of the plane is unknown.
3. Jessica Dubroff
Jessica Dubroff was a seven-year old American girl. Jessica wanted to be the smallest pilot in the world. She was only six years old when she started to get training for being a pilot. When she was seven years old, she was able to fly a plane. In 1956, she was along with her father and her flight instructor and the weather was very harsh and stormy. Jessica insisted on flying the plane. When she took off the plane, the plane crashed and the girl, her father, the flight instructors, and other crew members died. No one knows why a girl this young, was even allowed to sit on a pilot's seat?
4. Juan Francisco Guillermo
Some people decide to risk their lives to explore and discover the world. Juan Francisco Guillermo was a well-known cyclist, he decided to discover the five continents of the world with the help of a cycle. He aimed to cover the distance in 5 years. He had to cover a distance of 250,000 KM. To travel and set a new record he even gets himself a customized bicycle. When he was on a highway a speedy truck hit his cycle and he passed away on the spot.  
5. Diana Paris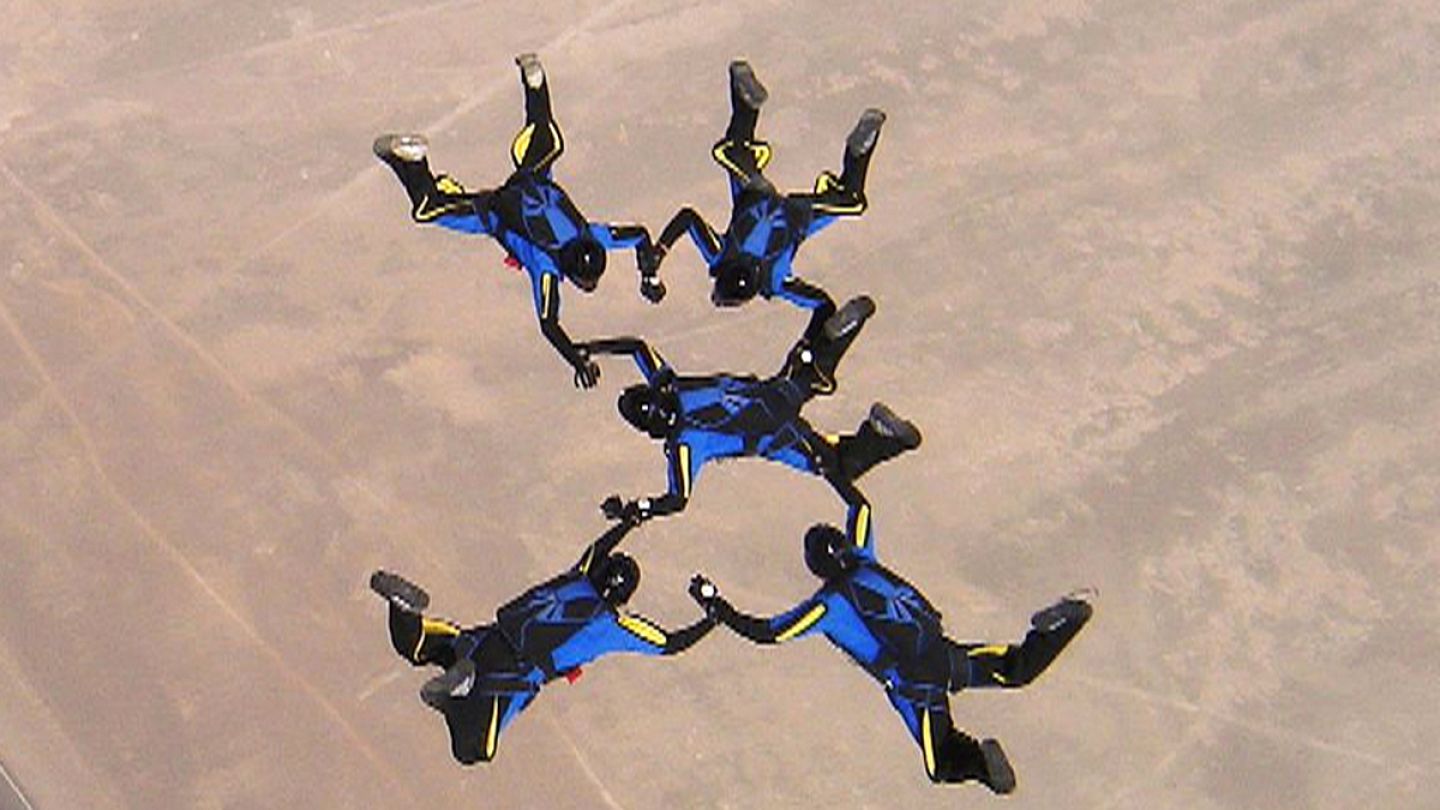 Diana Paris was 46 years old, German Skydiver. She, just like the others, too wanted to make a world record. She decided to jump with 222 people collectively. All the people planned to dive from a plane and to open their parachute at the same time. Unfortunately, Diana's parachute didn't open on time and she fell onto the ground. The failed dive resulted in the death of Diana Paris. The other 221 divers remained unharmed.
6. Javad Palizbanian
Javad Palizbanian was an Iranian motorcyclist. In 2005, he shocked the world by making his motorbike jump for a long distance. He once again decided to get the attention of the world. For this purpose he decided to jump over 22 buses, covering a distance of 9.8 feet. Unfortunately, he was able to jump only 13 buses. After that, he fell on the ground and was severely injured. The injuries took his life, and he was able to get the attention of the world once again, but not in the way he planned.
7. Janaka Basnayake
24 years old Janaka Basnayake from Sri Lanka decided to bury himself. He thought that by doing so he will attract many people toward himself, and will even make a new record. He was placed in a 10 feet long and deep well and mud was used to cover his body completely. After a few hours the people that were helping him achieve his goal, dig the well and got him out. At that time he was subconscious and was admitted to hospital. After a few moments of treatment, he passed away.