5 most popular smartphone games
Smartphones are loved by all. Nowadays, people use smartphones more for entertainment then for communication. Most commonly people play games on their smartphones as a source of entertainment. Gone are the days when the mobile phone used to come with only one to two built in games. Now you can download as many games as you want from the play or apple store. Many amazing games are developed that are loved by almost all age groups. In the article we will tell you about some of the amazing games that can be played by all age groups. People from all over the world play these games and never get bored. So without wasting any time let's start the article:
Candy Crush
We will not believe you if you will say that you haven't played candy crush saga. It is one of the most played games ever. The game is downloaded by more than one billion people. The game is rated 4.6 out of 5. The game is an ideal game for all age groups. We don't think there is a need for us to explain this game, but in this game you have to swipe and match the same candies and to achieve the goal of the level. The game has over 1000 levels and they are interesting enough to addict everyone.
Temple Run
Temple run is also a very famous game. The game has a 4.1 star rating and is downloaded by 500 million plus people. This game is pretty adventurous and challenging. In this game one has to stay attentive and to have to jump, swipe, slide, and run to save his or her life. While running one has to collect as many coins as possible to survive. This game too is pretty addictive.
Subway Surfers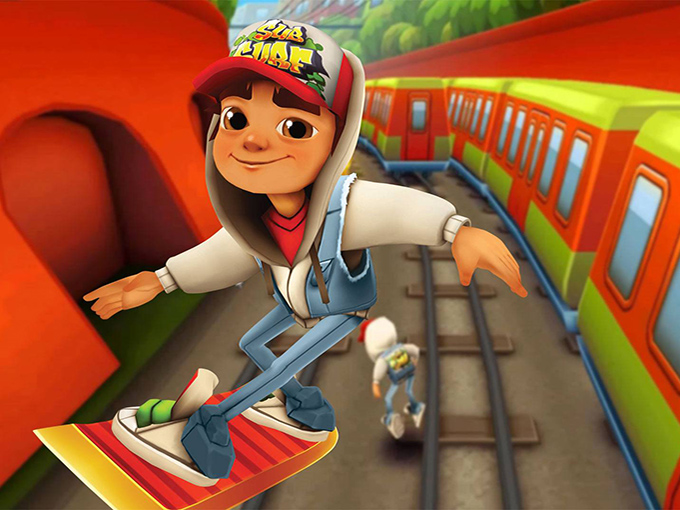 This game is the same as Temple run. In this game a character, which first damages a train, had to run in order to escape from the police. The set of the game is on a train track. The character has to swipe, jump, roll, bend, and run in order to stay away from police. This game too is pretty addictive and no matter how much time you get caught you will always restart the game. People used to play this game a lot, and this game achieved a rating of 4.4 stars and over one billion people downloaded the game.
Asphalt racing games
Asphalt racing games are loved by everyone. People who love cars and driving are huge fans of this game. Many racing games come with the name of Asphalt in them and they all are worth playing. Out of them all the most played and loved game is Asphalt 8 racing game with over 100 million downloads. No matter how poor driver one is in reality, this game provides equal opportunity for all to become expert drivers in the game.
Fruit Ninja
Last, but not the least, on the list of the most played games is Fruit Ninja. In this game, the player has to slice as much fruit as he or she can. Some people regard this game as boring while others say that it is the best game ever. Toddler too loves this game. Fruit Ninja is downloaded by 100 million plus people and has a rating of 4.3 stars. The epic animation is what makes this game worth playing.